About Wisconsin Rapids HVAC Company:
Tri-City Services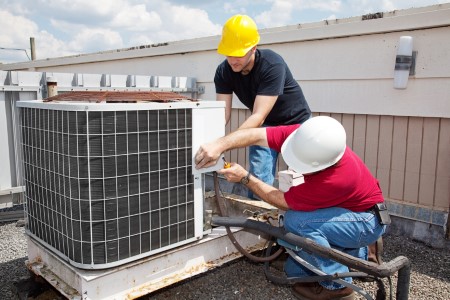 Founded in 1945 by Frank Mallek, Tri-City was purchased by Denis and Carole Virnig in 1974. Denis and Carole owned Tri-City Services since 1974, over half of Tri-City's life.
Since Denis' passing in late 2009, two of their three children, who grew up in the business, now work the business. Andrea (Virnig) Jensen is President and Owner along with her husband Andy. Scott Virnig is a Service Technician.
Tri-City Services has earned Women-Owned Business Enterprise (WBE) Distinction with the State of Wisconsin! Tri-City Services has received certification as a Women-Owned Business (WBE) through the State of Wisconsin Department of Commerce. This designation is pursuant to the state administrative rule requirements of Comm 104 which provides validation that we meet the requirements of being at least 51% women-owned, controlled and managed. This qualifies us to be considered for contracts with corporations and government entities that seek vendor relationships with businesses owned and operated by women.
To find a directory of other WBE or Minority-Owned Businesses, please visit Commerce.wi.gov
HVAC Services We Provide in Wisconsin Rapids
air purification
radiant floor heating
furnace repairs
duct cleaning
boilers
humidifiers air purification
heat pumps
commercial refrigeration
air conditioning repairs
oil furnaces
water heaters
preventative maintenance
gas furnaces
air conditioning installation