Wisconsin Rapids, HVAC Products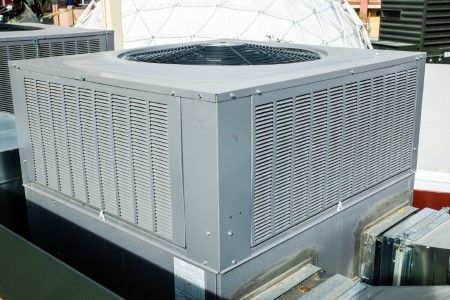 Quality Cooling Products
Air Conditioners
Tri-City Services offers a great selection of high efficiency central air conditioning systems in Wisconsin Rapids. There are systems from the most basic single stage on-off style to multi-stage units with controls that allow you to maintain a certain relative humidity in your home. Most air conditioners today use a lot of Puron® Refrigerant which is ozone friendly and ensures that future refrigerant costs are low should repairs be needed. The advanced Infinity® Series offers the highest efficiency in Carrier central air conditioning, while the Performance™ Series and Comfort™ Series products provide economical efficiency and complete comfort.
Ductless Split Systems
Ductless splits are typically used where it makes sense to have a separate system from a house or a commercial system. Often these are additions or commercial computer rooms where we can't get ductwork from the current system into the new area. They fit a need and operate very well with some of the highest efficiency ratings in the industry! Call us for more information that is specific to your application.
Heat Pumps
A heat pump is an all-in-one cooling and heating system. During the cooling season, a heat pump works like an air conditioner, transferring heat from inside your home into the outdoors. When the weather outside is cool, the process is reversed. The Advanced Carrier Infinity® Series heat pump offers the highest efficiency, and Carrier's Performance™ Series and Comfort™ Series heat pumps provide economical comfort—the higher the SEER and HSPF ratings, the more efficient. Plus, add a Carrier gas furnace and enjoy additional heating in what we call "HYBRID HEAT® dual fuel system", the most cost-savings system you can buy.
Quality Heating Products
High Efficiency Furnaces
Heating and air conditioning systems are the biggest users of energy in the Wisconsin Rapids home, up to 75% of the utility bill. A new high efficiency furnace can save up to 50% in operating costs over a ten year old furnace. Many 1990 and earlier model furnaces have efficiencies of 65% or less. The minimum efficiency furnace that can be sold in the United States today is 78%. Furnace are available that are up to 96.6% efficient.
Boilers
Our hydronics department services and installs gas and oil boilers, as well as installing radiant floor heating. We work on smaller residential Wisconsin Rapids boilers, and large steam boilers that heat a building the size of one city block. Call for a free quote on replacing your boiler system.
Check out our selection of:
Hot water boilers (80-98% efficient)
Steam boilers
Natural gas and oil boilers
Zone systems for hot water homes
Steam to hot water system conversions
Outdoor reset controls for hot water boilers (to boost efficiency)
Comfort Control
Thermostats
Honeywell Thermostats offer some of the most popular options for today's homeowner. In addition to basic temperature control, Carrier thermostats provide maximum performance, reliability and indoor comfort. A programmable thermostat can dramatically impact the overall energy use of your home. Let us help you choose the programmable or nonprogrammable thermostat that best matches your lifestyle.
Zoning
Is the second floor of your home less comfortable than the first floor? Would you like to maintain independent temperature levels in different areas at the same time? Zoning is the solution! Zoning lets you divide your home according to natural comfort zones and your schedule by controlling when and where the heating and cooling occurs in your home. A zoning system allows you to have a thermostat in each living area of your home, which enables you to control operating times of the equipment according to your family's needs. Zoning keeps you more comfortable while helping to reduce your energy bills. Contact us for an in-home evaluation and estimate.
Humidifiers & Air Purifiers
Most Wisconsin Rapids homeowners count on ordinary furnace filters to clean the air, not realizing that very few pollutant particles can be captured. In the past two decades, evidence shows that indoor air can be more polluted and harmful than outdoor air–negatively impacting your wellbeing and indoor comfort. Removing pollen, dust, allergens, contaminants, and odors can do wonders for your home and your health. With indoor air quality products as part of your total comfort system, you and your family can breathe easier than ever before.