Commercial HVAC & Refrigeration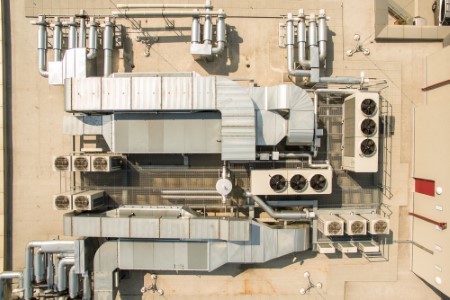 Tri-City Services is a Wisconsin Rapids commercial HVAC contractor and refrigeration specialist. We provide service for businesses in Wisconsin Rapids, Marshfield, Steven's Point, and other communities nearby.
If you're having a problem with your commercial heating and air conditioning, freezer, refrigerator, ice maker, 70 ton chiller, rooftop units, or even your hockey rink, we're the reliable commercial HVAC contractor to call for repairs!
We also carry and install all types of quality commercial heating and air conditioning replacement systems for businesses in the Wisconsin Rapids area.
Carrier Factory Authorized Dealer
24-Hour Repair Service
All Repair Work is Warranted
Our commercial heating repair and service team is experienced in troubleshooting all types of problems, so get the quick and efficient service you need from us. We work on all makes and models of commercial furnaces, boilers, and heat pumps and we show up on time when you need us!
With almost ¾ of a century in commercial air conditioning repair and service, we have the skill to repair any problem you're having. Our technicians work on a wide range of commercial air conditioners including large units and industrial systems. We offer 24-Hour repairs, so give us a call now!
If you have a rooftop unit, it's really important to get the repairs done as quickly as possible. Too many businesses find out too late that the condensation line has been dripping and damaging the building. This is also why regular maintenance is important for rooftop units. Whether your unit needs to be serviced, repaired, or replaced, we'd love to be your go-to commercial HVAC contractor.
When you need commercial refrigeration repairs or a replacement unit installed, call our professionals for 24-Hour emergency service. We repair, service, and install all types of coolers and freezers, so don't hesitate to give us a try. We've been in the commercial refrigeration business for decades!