Duct Cleaning Contractor in Wisconsin Rapids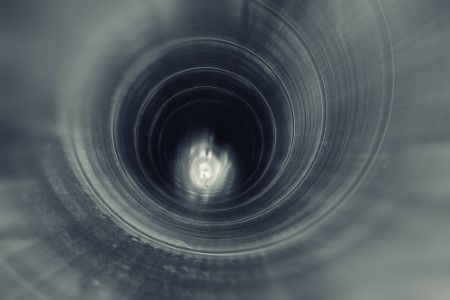 Air leaks in your attic and basement can really drive up home heating costs if left unattended. This article provides some do-it-yourself tips on how to seal and insulate heating and cooling ducts.
One of the most energy efficient ways to make your home feel more comfortable is by sealing and insulating your duct system.
When it comes to comfort, leaky air affects us most during the winter. While drafty doors and windows contribute to the problem, most significant air leaks in homes come from attics and basements.
If reducing your winter heating bill is a top priority, then leaving basement and attic leaks unaltered is a major mistake. Heat generated by homes during the winter naturally rises to the attic. Leaky attics allow heat to exit the home, providing cold air an opportunity to enter in the process.
Repairing basement and attic leaks are essential to maintaining a comfortable Wisconsin Rapids home. In houses with forced-air heating and cooling systems, ducts distribute conditioned air throughout the house. In a typical house, however, some of the air that moves through the duct system is lost because of leaks and poorly sealed connections. This results in higher utility bills and difficulty keeping the house comfortable; no matter how high the thermostat is set.
Since some ducts are concealed in walls and between floors, repairing them can be difficult. However, exposed ducts in attics, basements, crawlspaces and garages can be repaired by sealing the leaks with duct sealant. An experienced duct cleaning contractor in Wisconsin Rapids can handle the job for you.
Our Wisconsin Rapids Duct Cleaning Contractor Provides
heating duct repair
duct repairs
air conditioning ductwork
ductwork cleaning
duct cleaners
hvac ducting
hvac duct cleaning
air duct repair
duct testing
heating and air
hvac duct repair
air conditioning repairs
We Provide Duct Cleaning in the Following Areas
Wood County, WI | Wisconsin Rapids, WI | Port Edwards, WI | Nekoosa, WI | Saratoga, WI | Grand Rapids, WI | Rudolph, WI | Vesper, WI | Junction City, WI | Marshfield, WI | Spencer, WI | Hewitt, WI | Pittsville, WI | Auburndale, WI | Arpin, WI | Milladore, WI | Adams County, WI | Rome, WI | Adams, WI
Why Wisconsin Rapids Should Hire Us for Their Duct Cleaning
With our Wisconsin Rapids HVAC services we offer 24 hour emergency services! We have our phones staffed 24/7 to ensure that we're here when you need us. We're proud to offer same day service to the Wisconsin Rapids area.
From air conditioning repairs to heating systems, we offer some of the best warranties in Wisconsin Rapids. We also provide upfront pricing on our Wisconsin Rapids HVAC services. You will know the full cost of the service before we ever begin!