Your Heating, Cooling, & Refrigeration Experts in the Wisconsin Rapids & Marshfield Areas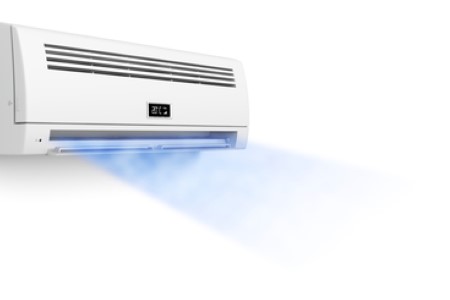 Duct-Free Air Conditioning Systems are a great solution if your Wisconsin Rapids or Marshfield home doesn't have room for a standard air duct HVAC system. There are models available which can heat and cool your home very efficiently or you can choose a unit which only cools.
If you're looking for a duct-free air conditioning contractor to install a new system, whether just for cooling or for both, we carry quality brands you can trust to be reliable and efficient.
Our HVAC contractors also repair all makes and models of duct-free air conditioners including ductless mini-splits, multiple zone ductless split systems, single zone units, and larger modular units in either heat pump or heat recovery configurations.
Whether you need repairs or a brand new installation, Tri-City Services is the Wisconsin Rapids duct-free air conditioning contractor to call!
Quality New Systems & Installation
24-Hour Repair Services
Upfront Estimates
Duct-Free Air Conditioning Installation
Are you ready to get cool and comfy with a new duct-free air conditioning installation? Enjoy this next summer much more with our reliable duct-free AC installation service. We'll make sure your equipment is perfectly suited for your home before you make a decision and the installation will be flawlessly done.
Our professionals offer upfront estimates so you won't be surprised later with an unexpected expense. We can do this because we've been installing ductless air conditioners for decades and know how to bid on all of our commercial services. Give us a call to make an appointment today!
Duct-Free Air Conditioning Repairs
Duct-free air conditioners are very similar to traditional units, so don't worry that the repairs will be more complicated and expensive. Just be sure you call our experienced technician to repair the problem so you can be sure the work is done right and your cooling system is reliable.
24 Hour Emergency Repairs
Tri-City Services offers 24 Hour Emergency Repair Service in Wisconsin Rapids, Marshfield, and the surrounding areas. We'll make sure to answer your call and send a technician who's well versed on duct-free air conditioning repairs!