Oil Furnace Contractor in Wisconsin Rapids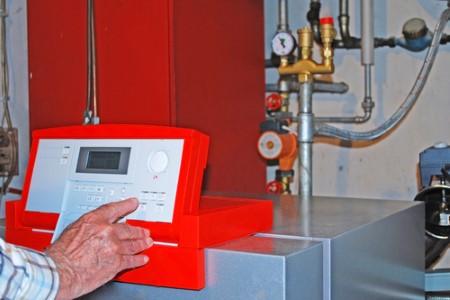 At Tri-City Services, our professional oil furnace contractor in Wisconsin Rapids will clean the furnace, make sure it is in good working order, and will also recommend any parts that will need to be serviced or replaced in the near future. If you are looking for a new furnace or replacement we can help you with that. While it is important to choose a brand with a history of quality, performance, reliability, and customer satisfaction - the brand itself is not as important as the installation of the equipment. If you are in love with a specific brand - we can get it.
An oil furnace is a device found in the home used for heating. There are several types of furnaces available. A central heating device is found in most homes and distributes warm air throughout the house, heating it. If you are thinking of replacing a furnace or buying a new one, please feel free to contact us today!
Our Wisconsin Rapids Oil Furnace Contractor Provides
furnace repair
home furnace
furnace installation
new furnace
furnace prices
electric furnace
furnace brands
propane furnace
heating furnace
furnace cost
furnace costs
furnaces
We Provide Oil Furnaces in the Following Areas
Wood County, WI | Wisconsin Rapids, WI | Port Edwards, WI | Nekoosa, WI | Saratoga, WI | Grand Rapids, WI | Rudolph, WI | Vesper, WI | Junction City, WI | Marshfield, WI | Spencer, WI | Hewitt, WI | Pittsville, WI | Auburndale, WI | Arpin, WI | Milladore, WI | Adams County, WI | Rome, WI | Adams, WI
Why Wisconsin Rapids Should Hire Us for Their Oil Furnaces
With our Wisconsin Rapids HVAC services we offer 24 hour emergency services! We have our phones staffed 24/7 to ensure that we're here when you need us. We're proud to offer same day service to the Wisconsin Rapids area.
From air conditioning repairs to heating systems, we offer some of the best warranties in Wisconsin Rapids. We also provide upfront pricing on our Wisconsin Rapids HVAC services. You will know the full cost of the service before we ever begin!