Heat Pump Contractor in Wisconsin Rapids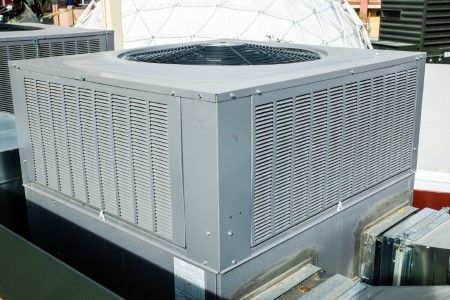 Heat pumps are a great solution for your Wisconsin Rapids home comfort system. That's because they work to provide both heating and cooling. Whether it's the hottest day of the summer, or the coldest day of winter, heat pumps work day in and day out to provide your family with premium comfort.
By definition, a heat pump is a machine which moves heat. Heat exists in all air at all temperatures down to "absolute zero" (-460F). In the winter, a heat pump draws heat from the outdoor air and circulates it through ducts into your home. During the summer, your heat pump in Wisconsin Rapids & Marshfield area reverses the process and draws heat from your interior air and releases it outdoors. It also dehumidifies the indoor air as it cools it.
Our Wisconsin Rapids Heat Pump Contractor Provides
heat pump installation
heat pump prices
ductless heat pump
geothermal heat pump
heat pumps
heat pump cost
split heat pump
energy efficient heat pumps
heat pump comparison
solar heat pump
heat pump systems
electric heat pump
We Provide Heat Pumps in the Following Areas
Wood County, WI | Wisconsin Rapids, WI | Port Edwards, WI | Nekoosa, WI | Saratoga, WI | Grand Rapids, WI | Rudolph, WI | Vesper, WI | Junction City, WI | Marshfield, WI | Spencer, WI | Hewitt, WI | Pittsville, WI | Auburndale, WI | Arpin, WI | Milladore, WI | Adams County, WI | Rome, WI | Adams, WI
Why Wisconsin Rapids Should Hire Us for Their Heat Pumps
Tri-City Services offers same day service on our Wisconsin Rapids HVAC services. With our services you recieve an upfront price on all services before we ever begin your project. Our Wisconsin Rapids heating and air conditioning services also come with some of the best warranties in the area!
Our phones are staffed 24/7 to help you in case of an emergency. A trained Wisconsin Rapids HVAC technician will be dispatched to your home to take care of all of your service problems. No matter the time of day, if you need HVAC services you can call on Tri-City Services!