3 Ways That A Professional AC Tune Up Can Help You Save Money This Coming Summer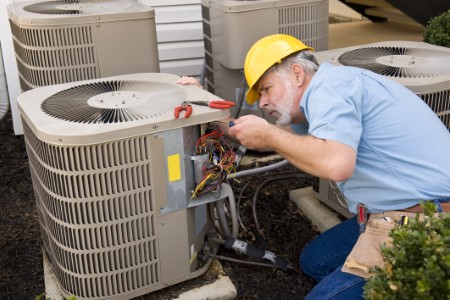 If you are one of the many homeowners out there who are dreading the higher energy bills that are most certainly coming this summer, and desperately looking for a way to save a bit of money this coming summer, it might be worth looking into all of the benefits that a professional AC tune up can provide to you. As summer creeps closer and closer, you are likely going to start using your air conditioning system more and more, and if your system hasn't been properly maintained recently, you could be setting yourself up for a very expensive summer indeed. How will a professional AC tune up help you save money this summer? To help answer that question, our team of professionals have taken the time to put together this short list going over just a few of the many ways that a professional AC tune up can help you save big this coming summer, and show you why it is so important to schedule yours now.
Lower Your Energy Costs
Depending on the size of your home, and how old your air conditioning system is, it can get quite expensive trying to keep your home at the level of comfort you and your family desire, especially as the temperatures start to climb higher and higher in the coming months. Taking the time now to get your AC professionally tune up can go a long way in helping to keep your system running efficiently and helping to keep your home cool, and ensure that your system isn't being overworked in the process and driving your energy costs higher than they need to be.
Prevent Costly Repairs
The summer months can be quite rough on your air conditioning system, with most homeowner running their systems almost nonstop. During that time, you AC unit suffers a great deal of wear and tear, and if you haven't kept up with its maintenance, you could easily find yourself facing expensive repairs as all of that wear causes things to go wrong in the coming months. Having your AC properly tuned up before summer begins in earnest will help to ensure that any small issues that could cause you trouble in the coming months is successfully taken care of before it has a chance to inflict any real damage, letting you avoid the costly headache of unexpected air conditioning repairs.
Keep Your Warranty Intact
As a responsible homeowner, you understand just how important your air conditioning system warranty can be, but did you know that most warranties stipulate that you have to have your system professionally maintained at least once per year in order to remain valid? Investing in a yearly tune up for your air conditioning system before the onset of summer is a great way to to help prevent any potential problems from springing up with your system, as well as meet the yearly maintenance requirement in order to keep your warranty valid and ensure you are protected against any unforeseen issues that might arise. Call our HVAC expert team today!