Cold Rooms In Your Wisconsin Rapids Home? Zoning Systems Can Help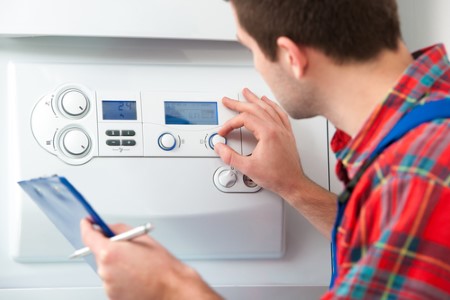 Is your bedroom freezing cold in the winter? Is the rest of the house fine but there's one room or level of the house that won't get warmed up? The last thing you want to do is run the furnace just to heat that one room and you sure don't want to keep suffering for hours at a time. When one area can't get comfortably warm in spite of the rest of the house being fine, there is a zoning problem.
This means that there are different temperature zones within the house or building. Fortunately, there is a simple solution available that your local Wisconsin Rapids heating contractor can help you with. Zoning systems can be installed to keep the indoor air comfortable in every room on every level whether you own a large commercial business, a large luxury home, or a small home.
At Tri-City Services, we often design and install multi-zone HVAC systems to fit the individual needs of our customers,
so we thought we'd put together some information for those who want to learn about zoning in Wisconsin Rapids to solve this very common problem.
What are Zoning Systems and How Do Zoning Systems Work?
Zoning systems take care of all your home's temperature settings instead of having just one thermostat placed in an odd location. They do this by automatically adjusting the temperature in each zone through electronically controlled modulating dampers and electronic thermostats. The temperature of the entire building matters, so by creating a split in your home or commercial property's zones, the zoning equipment ensures all areas are heated and cooled well.
If you have a home or business that isn't heated or cooled in certain rooms or levels, hot or cold spots may be a problem that should be fixed. There's no point in trying to continually run your system in the rest of the space when one or two areas are the prime reason you're running the air. Instead, we can install a zoning system that will accurately read the temperature in each place that is having a zoning problem so the system works individually to heat or cool it.
It's highly advantageous to you to own a zoning system when you need it because otherwise your heating and air system may be trying to constantly cycle to provide those areas with the right amount of treated air. That means the other rooms of the home or building are getting over supplied. Or the opposite could be true depending on where the thermostat is located.
Where To Find Zoning System Technicians
As the premier heating and air conditioning company in the Wisconsin Rapids area, Tri-City Services provides zoning evaluations and installations to help you with your commercial or residential indoor air climate control. We supply our customers with experienced and skilled technicians who provide personalized, high-quality zoning installations and repairs service that is reliable and reasonably priced. Our main goal will be to ensure that you have a comfort system you can depend on to work in every room on every level.
Call us when you need our experts at Tri-City Services to come and evaluate your home or commercial property's zoning problem. We have the education and skill needed to determine the right system and right layout for your property. As local technicians, we're also very familiar with local climate needs and what most of our customers in the Wisconsin Rapids area require for setting up an accurate zoning system. Depending on the size of your property and other factors, we set up the right system which will give you the best energy efficiency for your home or business HVAC system.
Contact our expert heating and air conditioning zoning systems team to personalize your home's climate control system to allow each area of the home or business to set the temperature just the way they like it without disrupting the other comfort needs throughout the building.