4 Ways to Keep Your Air Conditioner as Efficient as Possible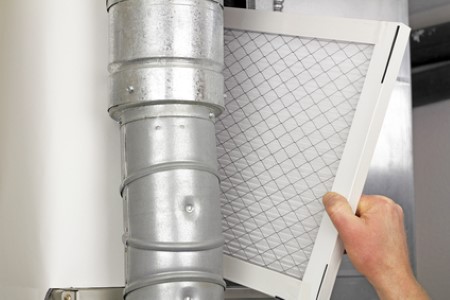 Although we're not exactly known for sweltering summer heat here in Wisconsin Rapids, locals know that the summers can really heat up, and when they do, it's very important that homeowners in the area are able to keep their air conditioners running as efficient as possible.
Your AC accounts for a huge portion of your energy costs during the hotter parts of the year, and keeping it efficient can help you drastically lower your overall utility cost. An efficient AC will have to do less work to provide you with the same levels of cooled air, so you'll have a more comfortable home for less money. no matter what type of AC unit you have in your home, there are steps you can take to make sure that it's running as efficiently as possible.
In some cases, you may need to hire the professionals at Tri-City Services for assistance, but there are also some ways you can keep your AC efficient on your own.
1. Annual Tune-Ups
This first one does require professional assistance, but it's well worth it!
We recommend that you have your AC tuned up at least once every year. Our AC contractors in Wisconsin Rapids will find any smaller problems with your AC and resolve them before they cause more trouble, ensuring that your AC is as healthy as possible. If you want to get the best performance and the longest lifespan from your air conditioner, tune-ups are the best thing you can do.
2. Keep it Clean
Your air ducts distribute cold air throughout your Wisconsin Rapids home. If they become dirty and clogged, your Wisconsin Rapids air conditioner will lose much of its efficiency. You may need to hire a professional for duct cleaning services, but you will see an immediate difference in your energy costs. Cleaning your ducts can also have a positive effect on your indoor air quality.
You should also change or clean your air filters once every three months during the cooling season to save the most on your energy costs.
3. Get the Flue
If there is a chimney in your Wisconsin Rapids home, you should make sure that the flue is sealed when you're using any kind of air conditioning in Wisconsin Rapids, or else that air may be escaping through the flue. Many homeowners neglect this, and it can end up wasting a significant amount of energy.
4. Get the Timing Right
Try to use any appliances that produce heat during the coolest parts of the day. Save your cooking, for instance, for the evening, when your AC won't be working so hard to keep your home cool. This will help to keep your home cooler and take some of the pressure off of your AC.