How to Get Your Furnace or Boiler Ready for Fall and Winter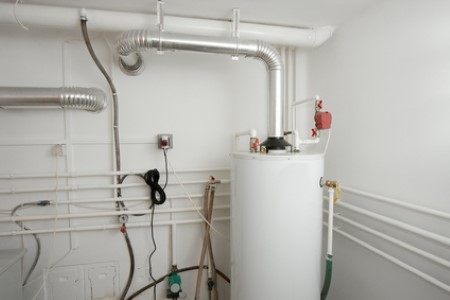 Anyone who has lived in Wisconsin Rapids for at least a single winter knows how brutal they can be. It's not the type of weather for the weak and is the type of winter that you prepare for. Yet, there is nothing quite as beautiful as experiencing it as long as you have taken proper steps to be ready. Since your heating resource is what is going to have to help get you through those coldest of winter nights, getting proactive about winter preparation is essential for success.
Is Your Home Heating Ready?
It is easy to forget about your heating system once summer arrives. Longer days and perfect weather, the last thing anyone wants to concentrate on is whether or not your furnace or boiler will be ready once cold air moves back in. Just don't procrastinate too long or you could end up out in the cold, quite literally.
The HVAC tune-up is your friend. It is the perfect way to monitor the condition of your system and is the best kind of preventative care around. Think of it this way, a tune-up enables an industry expert to take a peek behind the curtains, so to speak. They can see what's going on and look for any red flags. From there, they can make adjustments and minor repairs, as a way to prevent the need for major emergency repairs or unexpected replacement.
Be realistic about replacement. Don't make the mistake so many other homeowners make which is to fight tooth and nail to avoid replacing your heating system. The longer you keep trying to put a band-aid on a major problem, the less you get back in performance anyway. Truth be told, once you have spent a lot of money on continuous repairs, in addition to unnecessarily steep energy bills, it is actually more cost-effective and financially viable to bite the bullet and replace an outdated system.
Above all else, consider safety. Let a professional check out your heating source to make sure it does not pose any type of obvious threat. This may be something as simple as clearing away boxes of left over holiday décor that could easily catch fire, if stored too close to your furnace. Or, make sure that there are no leaks that could result in carbon monoxide poisoning, which is a byproduct of the combustion process.
Finding a Reliable Service Provider
Of course, that only skims the surface when it comes to the steps that can be taken to help improve the performance of your heating system, as well as prepare it for another cold Wisconsin winter. Which brings us to another key tip: find the right pros. Authentic experts are ready, willing and eager to help you get the information that you need to make sure that your heating can run better.
That's why locals here will also recommend our team here at Tri-City Services, Inc. We take great pride in the work that we do, and some of that just means putting more power back in your hands.
We want local homeowners to feel safe and have reliable service from their heater, all winter long. We also want them to know when it's time to entrust a professional, and give us a call.