Is a Furnace Right for Your Wisconsin Home? Learn the Pros and Cons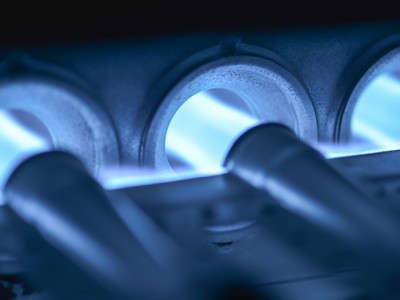 Here in Wisconsin, we understand the importance of maintaining a dependable heating unit in our homes. Which unit is right for you, though? As you shop around, you might consider a gas furnace. Should you settle for that option? You tell us. You can know for sure whether you should get a gas furnace by knowing the pros and cons that it has to offer.
Cons
Let's go ahead and get the cons out of the way. There aren't a lot of them, we're happy to say, but they might be deal-breakers for some of you. So, before you decide that a gas furnace is your best bet for keeping warm, you need to know the following:
It Can Diminish Your Indoor Air Quality
Maintaining clean indoor air is essential for keeping healthy. Unfortunately, the quality of your indoor air can suffer if you opt to get a gas furnace. As it combusts, it can send dirty particles into your air supply, which can cause you to suffer from some health issues.
It Can Present Some Safety Concerns
Like any installation, your furnace needs the best care you can get for it. However, unlike other installations, your furnace's upkeep is vital for maintaining your health. Why? Because if you don't take good care of it, it could pose the risk of causing a fire or even an explosion. So, if you're the anxious type, you might want to look elsewhere for your heating needs.
Pros
As we said, a gas furnace offers relatively few downsides, and those downsides are unlikely to happen. So, there's little reason not to buy a furnace. Is there a reason to buy one, though? Any particularly compelling benefits one offers? We're happy to say there are!
Long Lifespan
An efficient, well-designed furnace will be able to provide excellent heating with little effort. This efficiency will allow your furnace to provide dependable heating for many winters to come. So, if you want a heating unit that will go strong for literal decades to come, you can't go wrong with a furnace.
Minimal Maintenance
As mentioned above, a furnace is built to provide excellent heating in an efficient manner. This efficiency and build quality will translate directly into a product that will require very little maintenance through the years. For this reason, a furnace will save you tons of money on your heating costs through the years.
Excellent Heating When You Need It
At the end of the day, you may not care about all of this talk about money and air quality and all that. It's a heater. All you may care about is how well it heats. Well, we're happy to announce that with a furnace, you can enjoy some of the best heating around. It produces excellent heating immediately, and this quality makes a gas furnace a great installation if you're shopping with comfort in mind.
Get Your Furnace from Our Experienced Wisconsin HVAC Company
Do the pros of a furnace far outweigh the cons in your eyes? If so, go ahead and give Tri-City Services a call today. Our Wisconsin HVAC contractors offer quality products and heating services to ensure you'll enjoy these many great qualities to the absolute fullest.