Heating Maintenance Before Winter Tips, Fall Is Here! It's Time for a Heating Tune Up Before Winter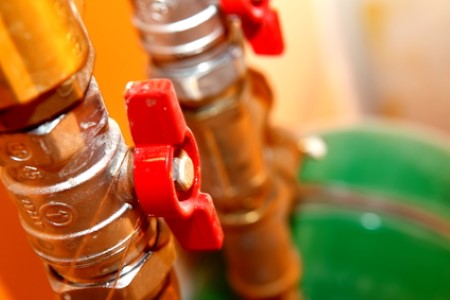 Fall is officially here, which means it's time for sweaters, pumpkins, and getting ready for the holidays. With winter approaching, fall is also an important time for taking care of some maintenance tasks at your home to ensure that it's ready for the colder parts of the year. One of the most important things you should do this fall is have your furnace or boiler tuned up.
At Tri-City Services, our Wisconsin Rapids heating contractors recommend that you have heating tune-up performed once every year. During a heating tune-up, we'll be able to ensure that your heating unit is running at its best so that it will be totally efficient and we can minimize the chance of it developing unexpected problems during the winter months.
Many homeowners are unaware of just how important heating tune-ups are, so they're frequently neglected. Here are some questions our clients ask us about fall heating maintenance:
Are Annual Tune-Ups Really Necessary?
Firstly, all furnace and boiler manufacturers recommend that you have an annual inspection and maintenance performed in order to protect the machinery and prevent damage. Most of the time, your heating unit will not be protected under warranty if it hasn't received annual service.
Of course, that doesn't mean that you'll necessarily have problems with your Wisconsin Rapid home's heating unit if you don't have an annual tune-up performed. What it does mean, however, is that unexpected problems are much more likely to occur, your heating costs will be higher, and your heating system's lifespan will be shorter.
Plus, preventative maintenance is much cheaper and more convenient than emergency repairs.
What Do Technicians Actually Do During a Tune-Up?
The actual services that you'll receive during a heating tune-up will differ depending on the contractor that you hire. Qualified heating contractors, however, should always know which services your boiler or furnace needs to have performed every month.
During every tune-up, our Wisconsin Rapids heating contractors will provide these and other services:
Clean and adjust burner assembly
Clean heat exchanger and elements
Lubricate all moving parts
Adjust operating pressures
Clean or replace air filters*
Clean ignition assembly
Monitor flue draft
Measure temperature changes
Check gas supply for leaks
*This should be performed much more often than once per year.
Can I Do This Job On My Own?
Homeowners love DIY projects, but for the sake of your heating system, we always recommend hiring a professional for tune-ups. While it's possible for homeowners to do this on their own, the homeowners we know who could perform the tasks above adequately also happen to be heating contractors. Having a professional perform the job is the only way to know that your Wisconsin Rapid home's heating system is totally prepared to keep your home warm throughout the winter months.