How To Know If You Need Boiler Repairs in Wisconsin Rapids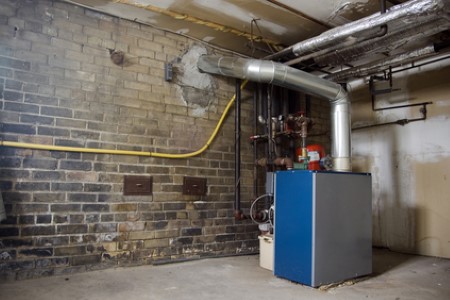 There are many boilers installed in homes in Wisconsin Rapids. Boilers are efficient heating systems that provide reliable heat in our cold climate. But when something goes wrong with the boiler, you need the problem fixed soon to avoid more extensive repairs later.
If you notice any of the following signs that your boiler needs to be repaired, call our Wisconsin Rapids HVAC Contractors at Tri-City Services, Inc. We would be able to thoroughly diagnose the problem and repair the boiler.
Definite Signs You Need Boiler Repairs
Boiler leaks When a boiler is damaged enough, it can leak anywhere along the system. First check the pipes, joints, and seals for water leaks. Check the area all around for drips and puddles of water as well. Keep in mind that not every leak drips. To check more thoroughly, make sure the water pressure hasn't noticeably dropped. Leaks cause damage to the boiler as well as your home, so call for repair as soon as you find trouble.
Boiler takes too long to heat the house This is a sign that there may be a problem with the burners of the boiler. Mineral deposits may have built up inside the boiler or within the insulating layer that is positioned between the burners and water. This causes the boiler to strain while it tries to heat your home. This boiler problem should be corrected.
Strange sounds from the boiler Noises are an issue similar to mineral build-up inside the boiler. The boiler needs to be repaired. This usually happens after the boiler has been straining for some time and is close to mechanical failure. Make a note of where the noise is coming from and how frequent it occurs. Then call our boiler repair experts at Tri-City Services.